McAllen & Surrounding Area Pest Control Reviews
---
Read our reviews and see what customers have to say about us. Then pick up the phone and call us so we can help solve your pest problem!
Mission Pest Control & Extermination
Read Our Pest Control Reviews in Mission
Fox Pest Control provides pest control in Mission and the surrounding areas. We take pride in providing exceptional customer service, and take to heart the feedback we hear from each and every one of our customers. Below you'll find our reviews, testimonials, and feedback from the home owners and businesses in Mission we've serviced. If you need a Mission exterminator, contact us today!
When I first moved in to my home, I contracted with Fox Pest Control because they came to my door and offered me a group discount. It saved me the trouble of looking for a company and the representative was very knowledgeable. A lot of my neighbors are enjoying their services. I have not had a problem with pests ever since either indoors or outdoors. I would like to keep it that way, thank you.
Martin Hinojosa
October 4th, 2018
Very good job
Rodrigo Valladares
September 22nd, 2018
The gentleman you sent to my house was extremely knowledgeable and helpful. He provided great customer service.
Adrian Tamez
May 7th, 2018
Yes
Michael Gonzalez
March 9th, 2018
Lloyd has alsways been fantastic and very knowledable of the products. Also, saved me from a black widow! Thanks for all you do!!
pretty good
Eddie Garza
November 11th, 2017
Great customer service. Looking forward to the follow up and service on our attic.
Veronica Medina
October 18th, 2017
I am very satisfied with Fox Pest Control. The employee are very friendly and professional. The product that is use also work very well.
Isaias Morin
July 21st, 2017
Great !! Wonderful staff
Lori Zambrano
April 12th, 2017
I am very pleased with the service at a very reasonable price! I highly recommend!!
We've used Fox since we bought our home and Lloyd has been handling our service for most of that time, great service and my dogs like him too!
Chris Q
February 22nd, 2017
Our Service Area
McAllen

Brownsville

Edinburg

Harlingen

Surrounding Area
Our Guarantee
---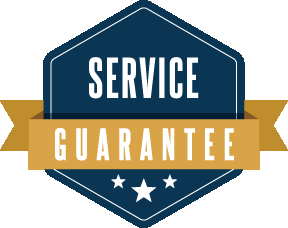 Fox Pest Control guarantees its treatment plan. If for whatever reason you have any new pest problems or other covered pests, we will treat at your convenience and at no additional cost to you.

The barriers we put in place to protect your home and family against pests will naturally break down over time. This is why over the course of the year we will regularly reapply treatments as well as re-inspect for new conditions, avenues and sources of pests to ensure your home is protected. For more details on our treatment schedule read our Home Protection Plan page.

Your home is your largest investment.
Let Fox Pest Control protect it against pests!



COUPON $50 Off
Get COUPON $50 OFF Annual Pest Control Service With This Internet-Only Offer