McAllen & Surrounding Area Pest Control Reviews
---
Read our reviews and see what customers have to say about us. Then pick up the phone and call us so we can help solve your pest problem!
McAllen Pest Control & Extermination
Read Our Pest Control Reviews in McAllen
Fox Pest Control provides pest control in McAllen and the surrounding areas. We take pride in providing exceptional customer service, and take to heart the feedback we hear from each and every one of our customers. Below you'll find our reviews, testimonials, and feedback from the home owners and businesses in McAllen we've serviced. If you need a McAllen exterminator, contact us today!
Your service is great
Heidi Julian
September 22nd, 2018
Your employees are very professional and courteous they explained everything in a very thorough manner
Debra Valadez
August 18th, 2018
Good
Jose Luis Vazquez
June 21st, 2018
Very satisfied.
Roberta Kreafle
June 12th, 2018
I like the fact that the house does not smell bad and I see it working because I ind dead roaches when I sweep daily.
Adrian Guerra
May 23rd, 2018
Has been great and easy to work with. Call service is great to remind.
Efrain Garza
May 22nd, 2018
I've had service with FOX pest control for several years now, and they are hands down the go to guys for any pest issues you might encounter. I've been fortunate enough to have had Lloyd come to my home and fix any problems I've had with pests. These guys are courteous and prompt. I'd definitely recommend FOX Pest Control.
We've had this pest control company for about six months now. We saw a couple ant hills after the 3 month service so we called them and they scheduled us an appointment free of charge for the next day. Lloyd, our bug guy showed up and did an amazing job. He was really knowledgeable, and friendly. I've recommended them to family and friends. If you're looking for a friendly, and effective pest control company these guys are it.
Lori L
February 22nd, 2018
My entry walk got stained
Christy Lee Jara
December 16th, 2017
I received great results. You all very professional. I would definitely recommend your services.
Albert And Elva Moya
November 10th, 2017
Good
Jackie Cortez
October 12th, 2017
Great experience. Both applications so far have been professional and well.
Luis Rincones
September 2nd, 2017
Very professional, excellent work!
John Salinas
July 17th, 2017
Always taken care of. If I have a problem I tell him and he takes care of it.
Christina Rodriguez
June 29th, 2017
Very good service
Doris Rosales
June 7th, 2017
Thought service was excellent and was very pleased.
Nelly Foreman
April 21st, 2017
Excellent service.
Israel Kobisher
March 13th, 2017
Lloyd always does a great job. Knowledgable and great customer service.
Cassie M
February 28th, 2017
S0 far so good. no pest problems to date.
Vera & Robert Hopkins
February 3rd, 2017
Our Service Area
McAllen

Brownsville

Edinburg

Harlingen

Surrounding Area
Our Guarantee
---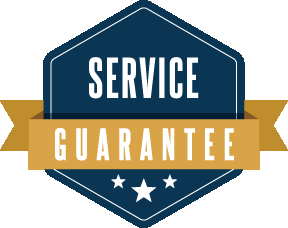 Fox Pest Control guarantees its treatment plan. If for whatever reason you have any new pest problems or other covered pests, we will treat at your convenience and at no additional cost to you.

The barriers we put in place to protect your home and family against pests will naturally break down over time. This is why over the course of the year we will regularly reapply treatments as well as re-inspect for new conditions, avenues and sources of pests to ensure your home is protected. For more details on our treatment schedule read our Home Protection Plan page.

Your home is your largest investment.
Let Fox Pest Control protect it against pests!



COUPON $50 Off
Get COUPON $50 OFF Annual Pest Control Service With This Internet-Only Offer